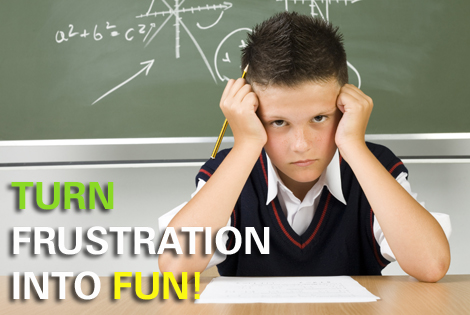 The children of a recession seem to be in the middle of a financial war today. Public and private schools are decreasing their funding to make ends meet, while others are merging schools and eliminating teachers. But what happens to the children who need their skills and time? Are they put-off to the side until the economy gets better? Or crammed into an area with inadequate educators and struggling to comprehend the material?
Sure, parents do have the option to send their children to other schools or find other ways to get the help the child needs. But let's face it, in today's economy families are also struggling financially. They don't have the additional funds necessary to place their children into private schools and most don't even know how. It seems like money is more important than a child's needs in a recession and it is disconcerting. Granted, there are plenty of experienced educators out there wanting to help but they don't have the organization to back them, to do so.
So what is the answer? Do we wait until the government and the economy are back in the black or do we take the time out of our stress filled lives to make a difference ourselves. I am suggesting that people and organizations temporarily get involved. Community Centers are perfect for holding classes but other organizations and businesses can also help. Most unemployed people have the additional time and experience to volunteer but may feel overwhelmed by their situation. Yes, they need to look for work and go on interviews, but volunteering only takes a couple hours a week.
I too am unemployed, looking for work in a field that is saturated right now. However, I still volunteer my time to help 4th graders with their reading comprehension at the local community center. It only takes 1 hour of my time a week and gives me a nice break from thinking about my problems. I enjoy it and look forward to meeting new kids and families every few months. Also, I recently signed up to be a youth minister at my church. It is only once a week on a Sunday for a few hours but the rewards will be so great. Therefore, I am thinking others can volunteer their time too, until the economy is back on its feet again.
Help to educate a child who is struggling, whether academically or otherwise. There are so many areas that need to be addressed: reading, math, history, geography, physics, sports, swimming, cooking, wood working, auto repair, or any other area where a child needs assistance. The hard part will be finding a location where to hold an informational class outside of your home. The local community centers or library should be able to help. However, businesses could take in a child assistant in addition for a short time which teaches structure and discipline while at the same time understanding how academics works in the real world. The possibilities are endless; just think what you could learn from them; out of the box thinking for one.
We need to share our gifts! What is yours?