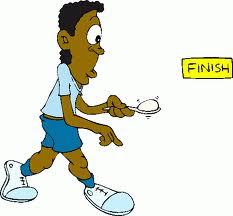 I had my first meeting with one of my design team members working on my next book. I was so nervous, not knowing who it was going to be or what they were going to say. Of course, I want to make a good impression and I want them to like my work, but I also want the truth. Not knowing can be so nerve racking.
My team contact person set up the meeting and is the one person I work with on a regular basis, unless someone on my team wants to talk with me one-on-one, like today. Since today's meeting was set up electronically, I did not know whom I was going to be meeting and grew concerned. It's sort of like being asked to your boss's office at 3pm and not knowing why. However, today's meeting was not as bad as I anticipated.
It was with the interior designer – Jamie. He was very nice and funny, putting me at ease immediately. At first, we talked about how things will work in the team environment and then how to contact him if I have questions or suggestions. Then we got down to business. We talked about page layout, what fonts to use and where, fleuron's, headers, footers, special text & characters, the feel of the book and the read, and the target market. Now, he will be putting together a first draft of the interior design from what we discussed, and send it to me for review. I just need to wait 7-10 days.
In the meantime, I still have to meet with the editor, cover designer, interior design artist, book converter, and PR writer & distributor.  I'm excited and scared at the same time. This is all new to me and I am hoping people like the final outcome of the book. There is definitely a lot of money and time going into its design, but at least I have people who are experienced at this sort of thing. Not like my first book where I did everything myself.
My first book is a really great read, but if it doesn't sell, who is going to know? Wish me luck that this next one sells millions of copies, so I can keep the series going.