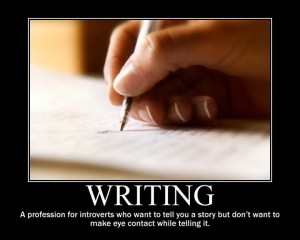 As a writer, there are many liberties I can take when writing a novel series. I can make the character purple, from outer space, and like peanut butter, or be pregnant with a ground hog. Another liberty is the decision to break up or increase the storyline, which I have done. I decided to take my editors advice and divide book two in the "Hayden Heyer and the Twin Guardians" series, into two different books. This means that there will be four books in the series instead of three (unless something else comes up.) A common problem when a project is – in progress.
When dividing, one of the first things to address is where to divide your story. The best place is where the action changes location or where a new character comes into play. Next, ask yourself if you have to add content to make the two books come together. In my situation, I decided to keep the ending of book two because it merged perfectly into the opening of book three. However, I still needed a spot for more content. I found a section after chapter one where I could insert anything, even pizza falling out of the sky (if I wanted), which was perfect. It was before any real action had taken place, so I was able to add new opportunities for personal growth too. I can also include a bit of intrigue.
After dividing the book, you should decide how many chapters to add. Can you get away with one, by lengthening a conversation, or do you need to add eight or nine, in which case you may want to create an entire incident. In my case, the amount of pages left over after dividing was 122, a minimal amount in my mind. I do not like to put out a novel with anything less than 240 pages, so I will have to conceive an entirely new incident and stretch the storyline.
If the writer has moved ahead in the story, one of the challenges may be mentally going back to when the character was innocent or naïve. I am experiencing this problem now. I have already started writing book three, which is now book four in the series, and the character has grown in confidence, knowledge, and power. Therefore, to reacquaint myself with the characters mindset, I must reexamine book one to make sure it merges seamlessly. I also need to make sure the character development is realistic and believable. I can't have them use a death ray if they have not acquired it yet, or be passionately in love with someone they just met. They have to go through the getting to know you stage first.
Another challenge is to maintain the timeline. Let's say it's a sunny Thursday in September when book one ends, but suddenly book two starts with the same week only on Monday. Going backward in time does not benefit the storyline in any way. Here's another example: Let's say book one ended with a cliffhanger. The reader wants to know what happened when book one ended. They do not want to know about the battle of 1812, even if it is relevant. The reader is going to wonder if they bought the right book.
There is a lot to think about when dividing a story. The most important – does it make sense to someone who has never met the character before? Also, ask yourself if you're happy with the quality of your work. Maybe then, you can consider the editing process. Remember, there is no rush to publish your novel. Greatness takes time.