(10% of all retail sales go to assist the poor)
Click Book For More Information
A Fascinating Adventure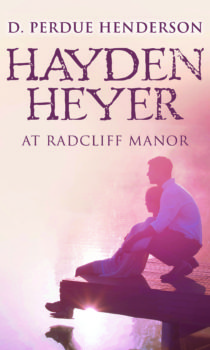 Now that Hayden has used her gift of love, it is starting to take root in her heart. She forgives Trent for what he did to her and tries to spare him from being punished; only to fail. She feels bad. The balancer in her decides to keep him close but it becomes a problem with Joe. Still, she perseveres. She decides it is time to strengthened her gifts and allows the Guardians to train her. As she grows in her abilities she acquires confidence. She also falls prey to greed and pride. That is, until a powerful foe confronts her and threatens her life. One the Guardians cannot protect her from. Will her powers be enough to overpower him? Does she have the fortitude to do what is needed?
Hayden has grown accustomed to the twin guardians being around, but when they are called away, she quickly realizes how much she has been dependent upon them. Alone and scared, she needs to learn how to do things on her own and make her own decisions. However, she is never alone. Someone is always watching over her, guiding her. Still, she clings to her defensive ways, afraid to fully commit to her destiny.
She is put through a few tests to break those bonds and show off her inner strengths. Will she be prudent and make the right choices, or will she fall back on her insecurities and fears even after the twins return?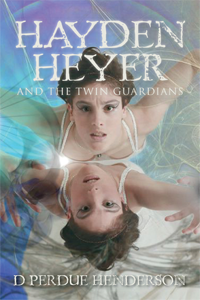 "Hayden Heyer and the Twin Guardians" is the first book in the Hayden Heyer series. A delightful tale about acceptance and love, while teaching about morality and God. Entertaining and captivating! There are many areas that will make you laugh out loud. Haunted by memories of the past, 16 year old Hayden Heyer (pronounced Higher) lives in a world where she feels invisible and insignificant, finding it difficult to fit in. Then she meets the Sparks twins during the first day of school and her life changes forever. She finds out she is no ordinary teenager. Blessed from birth, she is destined to work for God. However, because of free will, she has to decide if she wants to fulfill her destiny, or go back to the life she had. Evil quickly finds out about her and tries to take her life force before she can decide and be trained, putting her in danger. The Legendary Twin Guardians come to her rescue. Confused and vulnerable, she falls in love with them. Now she is trapped between two worlds and two loves. What will she do?
A Chilling Thriller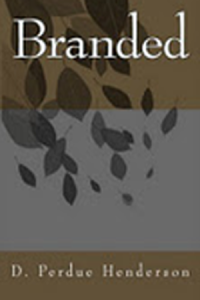 Amy Collins is your typical everyday 12 year old, awkward, self-conscious, and innocent. She has problems dealing with a new school, getting to places on time and dealing with a brother that loves to antagonize her. Little did she know that her life was about to change and get a bit more complicated. One day, as she was walking home from school, she was thrown into a parked van and tied up. Then she was locked in an attic, drugged, beaten, raped, and required to work in a sex camp for the next 5 years, forcing her to grow up faster than expected. This is a story about her experiences, what she did, how she coped, who she made friends with, and who she fell in love with.
---
---
All dph books are available in the following countries via Kindle:
Australia, Brazil, Canada, France, Germany, India, Italy, Japan, Mexico, Neitherlands, Spain, United Kingdom.